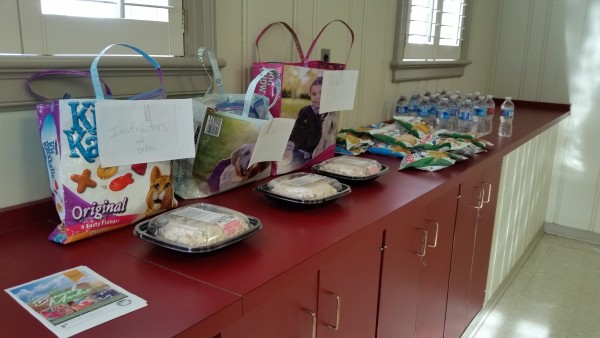 Chicken Salad picnics for each family, delivered by the little food fairy, Karen Atkinson of Grow RVA.
Tonight the kids worked with recycled home materials to make "silent instruments" for a family lip sync band!

The grown-ups took advantage of the spring weather and sat outside.
moving inside momentarily to use candle smoke to draw, a process called fumography.
Then they used watercolor and colored pencils to enhance the images they saw.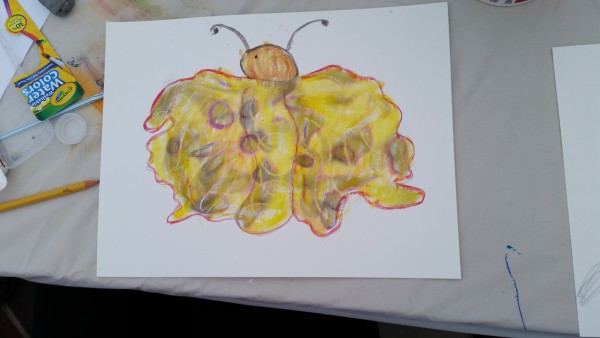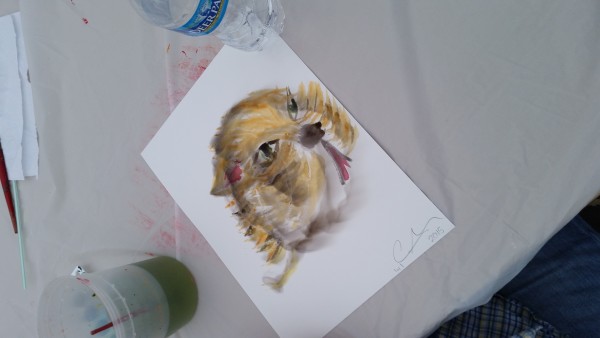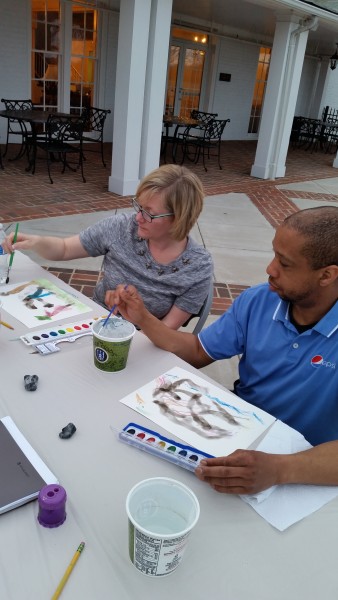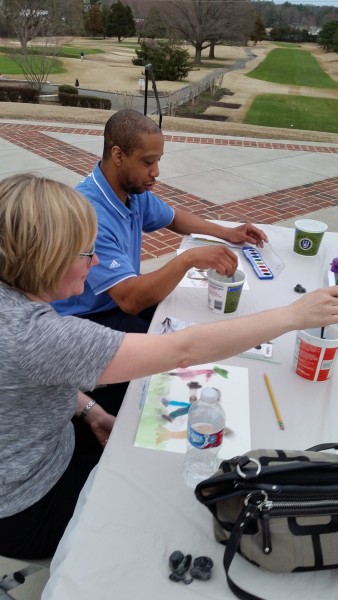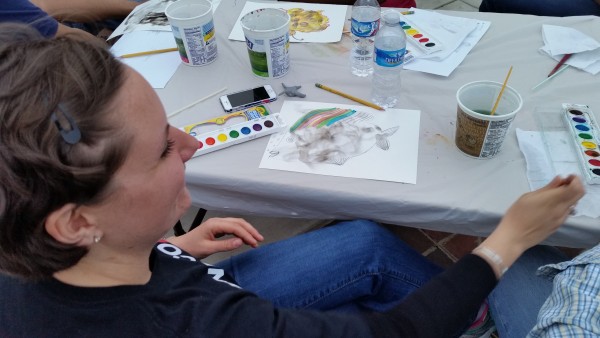 Then they used watercolor and colored pencils to enhance the images they saw.